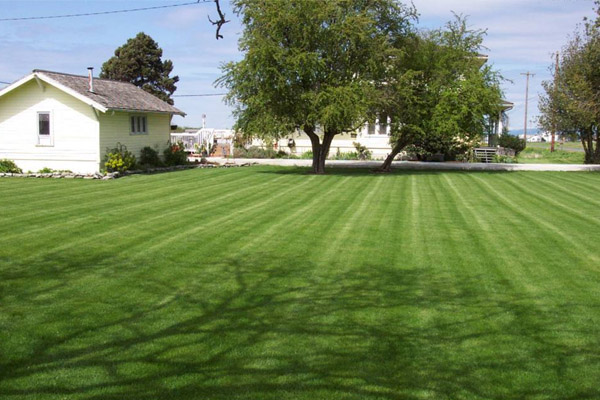 Creating beautiful new lawns in Wellington

When it comes to laying a new lawn or perhaps just sprucing up a tired old patch of grass, then we can help you. Nowadays, there is a variety of turf and seed mixes to choose from so you need to make the right choice for your particular requirements. For example, if you have a young family, then you will want a hard-wearing lawn that is easy to maintain. Or, alternatively, you might like a formal lawn made up of finer grasses. We always aim to select the right turf for your environment & advise you on future maintenance.
While many of our customers are domestic, we also work with a variety of schools, local businesses & building developers to help get the best turf around the property.
We are your one-stop shop for a great-looking lawn. Whether you need a brand new lawn, sprucing up tired turf, heavy-duty lawn damage repair, or weed control - we are your guys.
Feel free to browse our helpful tips section - Seed on Earth Wellington is always ready to help you with all your lawn care questions. We've got tips on everything lawn care-related: Mowing your grass, Watering your lawn, De-thatching or scarifying Seasonal Lawn Care, and more. We're even got a few solutions to common lawn problems, and we give you the answers you need to fix your lawn, such as dry spots, patchy grass, pests, and weed control.
Contact us now for a FREE lawn health appraisal and discover how easy and inexpensive it can be to have a great-looking lawn that truly enhances your home.